Action Medical Sundries Ltd.
Action Medical Sundries Limited is a subsidiary of National Bridge Industrial (Holdings) Ltd., founded in 1985.
Our manufacturing plant in Shenzhen occupies an area of 10,000 square meters.
We manufacture and sell a variety of disposable non-woven products under our established brand. Our products are widely used in hygiene and medical industry, such as masks, gowns, bed sheets, protective clothing, rags, shopping bags, wet wipes etc.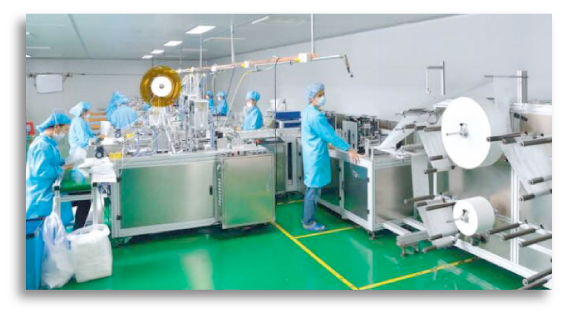 With our well-equipped facilities, we have always put product quality in our first place which is exactly what our company motto stats: "Utilize all the resources we have to strive for excellence. Never accept counterfeit or inferior product. Earn your respect at work by respecting others first." As a ISO 9001 certified company with Green Label certified product, we are known for our stable yet outstanding product quality, which earned the trust from majority of medical and beauty companies.